Trademark
Definition:
A trademark is a type of intellectual property belonging to an individual or business. It consists of a recognizable sign, logo or design that identifies a product or service.
---
The symbols ™ (the trademark symbol) and ® (the registered trademark symbol) are used to indicate trademarks. ® is only for use by the owner of a trademark that has been registered.
Trademarks are usually used to distinguish your product or service from competitors or other businesses.
The following can be registered as trademarks:
Word
Logo
Shape
Position
Pattern
Colour (single)
Colour (combination)
Sound
Motion
Multimedia
Hologram
However, a trademark needs to be unique. It cannot be confused with an already registered trademark.
Standard Character Trademarks
Think of a company and t is more likely registered as a standard character trademark. These usually consist of words, letters, numbers or a combo of them without specific styling. Meaning no font, size, colour, or design. The main goal is to protect the word, regardless of how they are used.
Examples include:
Coca-Cola®
Under Armour®
Twitter®
It's finger lickin' good!®
Just do it®
America runs on Dunkin'®
Special form trademarks
Special form trademarks can be seen as the opposite of a Standard Character Trademarks. They are stylized. Meaning they have a font, colour and design as these are an important part of the trademark. Basically, protecting the way the trademark looks.
Examples include:
The golden arches of McDonald's®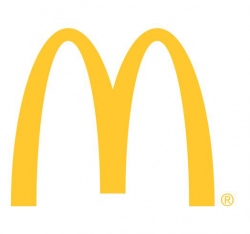 The swoosh design of the Nike® logo.